Welcome back to the
ABC Christmas Challenge
. Can you believe that this is our penultimate challenge ! Where did the last 12 months go ?
I am here with another fun Challenge to help you to catch up with your last minute Christmas crafting, and for those of you who are ready then you can make an early start on next years preparations !
make a specific creation for a family member.
We are very proudly sponsored this time by the fabulous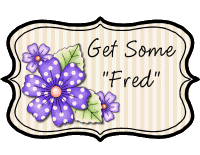 One lucky entrant will win a $10 gift certificate to the store ! Woo Hoo !
These were so quick and easy to make, I feel like a cheat really :-)
I used a Studiollustrado tag design from the Silhouette Studio and just added some twine, ribbon and glittered stars to finish.
Thanks for looking, I know you are all busy with Christmas preparations, but if you do find yourself with a free few minutes we would love it if you could join in :-)
Challenges :
Cuttin and Stampin
- Christmas
Tuesday Throwdown
- Family Christmas
Crafty Boots
- Christmas
Use Your Stuff
- Red and Green
Hiding In My Craft Room
- Christmas Colours
Happy Crafting
Luv Lols x x x